(Last Updated On: June 14, 2021)
In many of my blogs, I discussed WordPress that seems difficult to understand by many of its readers. That's why I decided to write a separate blog for WordPress in which you should know that, What is WordPress and How to make a website via WordPress in a few minutes. So let's begin.
WordPress is nothing but a free, open-source Content Management System (CMS) written in PHP and paired with a MySQL or maria database. Essentially WordPress comes within the early 21st century ( 27 May 2003 ). WordPress is similar to a factory that makes unique web pages. It stores content and allows a user to create and post web pages. WordPress doesn't require anything instead than a domain name and a hosting service.
WordPress is extremely popular around the world. Nowadays, around 35% of the websites on the internet are developing on WordPress. It's an easy way to start a website without touching any code. You can make any form of website via WordPress.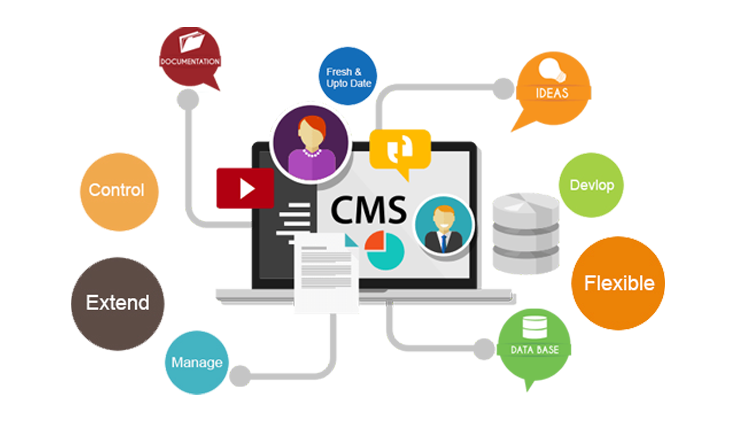 What is CMS? The Content Management System (CMS) is a computer application used to manipulate your web pages and save the data in images, videos, and different stuff. Generally, CMS uses Enterprise Content Management (ECM) and Web Content Management (WCM).
To function, WordPress has to install on the webserver, which can be both part of the Internet hosting services that is wordpress.com, or a computer running software package that is wordpress.org to serve as a network host. The local computer also is used for single-user testing and gaining knowledge of functions.
Features of WordPress

:

Right here are a few exciting features of WordPress which you have to know while using it. Here it is:
Open Source: WordPress is an open-source software program for its users. It means that any user can download and install the WordPress software on their desired hosting without any problems. In every hosting, there is an option to download WordPress from where users can download it freely.
User Management: In WordPress, the administrator can manage the users to provide them access to the website. It means that many bloggers can write their blog posts for that website after getting an entry.
Plugins: In WordPress, there are thousands of free plugins from which users can make their website more attractive. Essentially, a plugin is a chunk of software that carries the group of functions that quickly delivers on the user's WordPress website.
Themes: In WordPress, a theme is a collection of templates that allow the users to change the look and functionality of a WordPress website. Millions of theme designs were available both free and paid. These themes are created by using WordPress standards with structured PHP, valid HTML, and CSS. It can be changed, controlled, or added by the administrator.
Media: WordPress also provides a media feature for its users. By using media, users can easily add various pictures, gifs, videos, and other files inside the blogs.
Customization: In WordPress, there is also a customization feature from which users can easily customize their website according to their desires. Users could pick out distinct layouts, fonts, shades, and different highlights as well.
Importers: WordPress also provides import/export features. From these features, users can easily import or export web content between distinct hostings. All web content transforms into a zip file that quietly exports to another hosting.
How to Make a Website via WordPress

?

Now, I will explain that how can you make a website via WordPress. It is not a huge deal to build a website via WordPress. Only in a few minutes, your WordPress website will be ready. So let's understand the procedure.
1. Choose Domain Name:
Before constructing your website, you need to choose the niche on which you have to do work. And after that, choose the domain name related to that niche. The domain name can be of any type like .com, .in, .org, .edu, etc. Many domain vendors like GoDaddy, Bluehost, HostGator, and so forth offer the custom domains at cost and, you have to buy from them.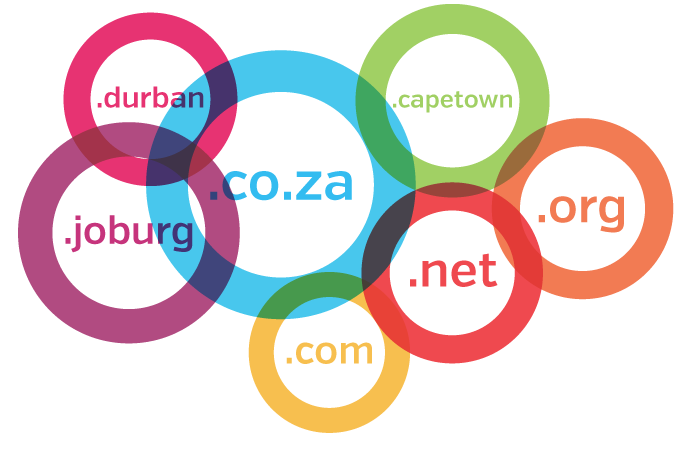 In the beginning, if you aren't interested in working on the paid side then, you can also use the WordPress domain name that is free for all. However, the WordPress domain name will not the best domain name, as it will in the form of xyz.wordpress.com. Once you learn all the concepts of WordPress, then you may switch to the paid side.
2. Buy Web Hosting:
Once you have bought the domain name, then you need the hosting for the website. Web hosting is the region where the files, folders, and other documents of websites are stored. You may purchase the web hosting from the same domain seller or buy from distinct sellers too. There were various web hosting plans based upon your needs to share web hosting, cloud web hosting, or another web hosting.
If the web hosting looks costly, you can also use the custom hosting and then purchase the hosting. You could additionally use the AWS services for web hosting that is free for the first 12 months, and after that, they start taking charges.
3. Install WordPress:
You have both the domain name and web hosting. Now you have to connect both domain name and hosting if you purchase them from distinct sellers. For connecting them, you have to copy the web hosting name servers and paste them into the DNS management of the domain settings. If you purchase both domain names and hosting from the same seller, it will be automatically connected.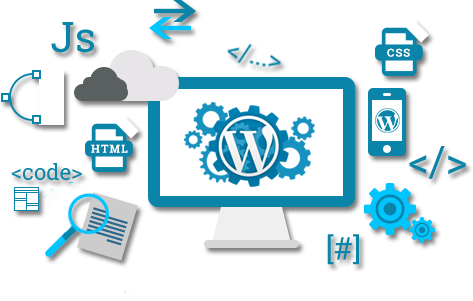 Now you have to install the WordPress software into the web hosting, whose option is in the hosting. During installation, fill in all necessary details of the website and install it. After that, you can open your WordPress admin panel as xyz.com/wp-admin and start working.
4. Customize Your Website:
After login into your WordPress account, the next work is to customize your website. There were millions of themes that were available to use for free or paid. You may download the themes from various websites and upload that theme into your theme zone. Also, some installed themes were available inside the themes zone that you can use too.
You can also change the WordPress settings according to your needs. There were also a lot of plugins available that you install in your WordPress account. Plugins should increase the customizing features that make the website attractive too.
5. Start Writing Posts:
After customizing your website, you can now begin writing the posts on your website. In the posts, you could click on add post and write. The post's content must be specific in the eyes of Google and must contain around one thousand phrases that make your post brilliant too. You could upload distinct photos, gifs, videos, and different documents among the posts section.
Inside the post, there have been other custom settings that you could use to make your content more attractive. The more your content is best, the more visitors will visit your website. It's all about you how you can share your knowledge with others in written form.
6. Build Traffic:
Everything is Done. Now the final thing which matters most is to build traffic. We had written the post then, how traffic will come to our website. There are different methods by which you can generate traffic that's as social media, advertisements, and others.
However, the main thing from which you could get huge visitors is Search Engine Optimization (SEO). By doing Search Engine Optimization of your website, you can get massive visitors to your website. You need to learn SEO and then start doing it on your website. Once you rank in Google, then there could be no counting of the visitors. So, make your Search Engine Optimization the best and start working.
That's the simple procedure for constructing a WordPress website. You can also add Google Analytics, Google AdSense, Google Search Console, etc., features for analyzing your website and money. The more you may learn, the more you may earn.